Beach House Rentals
Soak up the sun and stay by the sea
Wishlist-worthy beach houses
From an oceanside A-frame in Oregon to an open-air penthouse in Hawaii, get ready to say hello to crashing waves and picturesque blue backdrops right outside your window.
Soak up the sun at these top-rated beach houses
People love these highly-rated stays for their location, cleanliness, and more.
0 of 0 items showing
Settle in by the Shore
Settle in by the Shore
Whether you want to zone out to ocean views, sunbathe and get some Vitamin D, or fall asleep to the sound of gentle surf, a beach home is the ultimate getaway for some serious unwinding.
Meet three Airbnb Hosts who've created homes where you can live out your oceanfront fantasies. Snap a selfie from a breathtaking Cape Town penthouse, ponder the shade of the Mediterranean Sea from a Santorini cave home, or escape to your own private island (you'll be privately escorted) off the shores of Hilton Head. Get ready to kick off your sneakers and slip on your flip-flops at these beach homes of your dreams.
Read the full article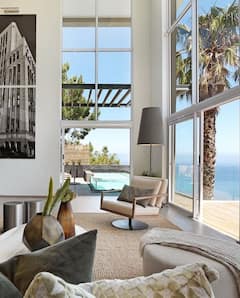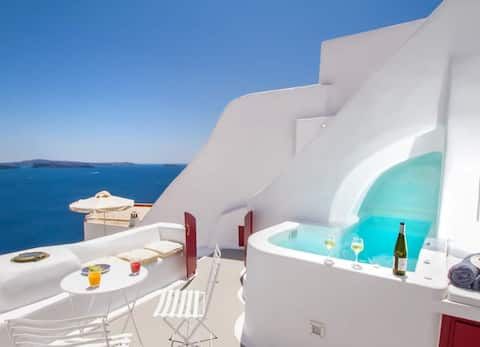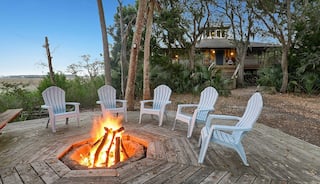 Beach house rentals near and far
Explore popular beach house destinations.
18K+ beach houses in the US and counting
From pools to oceanfront views, find the amenities you need.
Beach houses good for large groups on Airbnb
Your dream beach house awaits.
0 of 0 items showing
Choose from millions of unique stays—anywhere you want to go.